Technical Care Service
Network IT Data & Infrastructure Consulting Services
Technical Care Network Support Service
At IT Infinity, we have over 30 years of experience in data networking and office IT infrastructure. That was how we started, as an IT services company. As our business evolves into software development, we continue to offer dedicated IT, data and networking services necessary for the smooth integration of our software with our clients' local area networks. Today, we have a team of highly-qualified and certified network specialists to deliver outsource technical care services.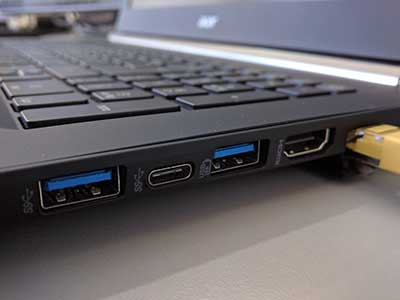 1. Outsource Consultancy Services
As a client, when you engage us to be your outsource IT consultant, you will have access to a technical advisor from our team. This person is someone whom you can seek assistance on various types of computer and IT issues, include hardware peripherals troubleshooting. It is like having a IT personnel on standby, and help is just a phone call away.
2. LAN Infrastructure Solutions
Today, many businesses are powered by the Internet with multiple hardware interconnected in a local area network (LAN) infrastructure. Misconfigurations on a single infrastructure equipment could compromise the entire office network. Hence, companies need to ensure that their local area networks are properly setup and configured.
As part of our Technical Care Service, IT Infinity offers infrastructure setup and configuration services to make sure that our client's IT network remains resilient. Clients can seek our service for areas such as:
Firewall configuration
Router setup
Local Area Network setup
Switches setup
Wireless Network setup
Without a doubt, the above list of IT infrastructure hardware are best to be setup and configured by qualified network specialists.
3. Hardware Solutions & Support
As your business digitises more and more of its operations, the complexity of your network hardware and configurations increases too. Without a team of network engineers, it is challenging to implement new hardware and do the migration from old to new systems. By outsourcing to IT Infinity's Technical Care Service team, you can focus on your business while we take care of the setup and migration of your:
Servers & Computers
Server Rack
Printers & Fax
Network Attached Storage (NAS)
Uninterruptible Power Supply (UPS)
4. Software & Hardware Maintenance
At IT Infinity, we specialise in Windows platform software and hardware. Our daily work involves supporting a large pool of customers who are using our payroll software, time attendance system and eLeave solution. These are complex software and cloud solutions that require us to be efficient at troubleshooting server and PC issues. As a client of Technical Care Service, you can contact us for the following:
Diagnose Server and PC error
Server and PC health maintenance
Hardware Replacement & Troubleshooting
Windows-platform Software Installation and Configuration
5. Communications, Data & Security Solutions
There is not one IT network that is safe from hackers. The recent WannaCry ransomware is a wake up call for many companies. Many businesses suffered huge losses from what could have been a preventable WannaCry ransomware breach. With Technical Care Service, you can be assured that these services in your organisation will be duly setup to minimise your exposure to data risk:
Email account setup
File-sharing
Data backup
Server and endpoint PC anti-virus protection
ON-SITE SUPPORT
Onsite Support is available as a single "pay-per-incident" (PPI) or as a contract basis with pre-defined number of incidents per contract year. On-site Support incidents focus on troubleshooting a specific error regardless of hardware or software. An incident is defined as a single technical support case with reasonable effort to resolve it.
REMOTE & PHONE SUPPORT
Remote troubleshooting is generally a good starting point whereby a technical problem can be preliminarily identified. Remote troubleshooting is suitable for most PC and software issues, as well as network issues. Remote & Phone Support is available as a "pay-per-incident" (PPI) or on a contract basis with pre-defined number of incidents per contract. An incident is defined as a single technical support case with reasonable effort to resolve it.
SAGE 300 SUPPORT
Authorised by Sage, IT Infinity specialises in Sage 300 ERP system migration and implementation. We have the proven experience to plan, customise, migrate, test and train your users to ensure a smooth migration of your accounting system to Sage 300.
If you are an existing Sage 300 user, you can find out more about our Sage Maintenance Support. Our technical specialists are highly experienced to handle any issues that you may encounter with the entire ERP and accounting system.
---
Need help?
Be it for Hardware, Software or Network Infrastructure…
Our Technical Care Service Team is ready to assist.
Contact Us
---