SAGE CRM
Attract Prospects, Follow Up, Close Sales
Develop Great Customer Relationships
Is your sales pipeline showing what stage sales deals are at? Are you making business decisions based on real-time information? Is your sales team working on the right leads, at the right time?
These are compelling questions that most organisations find it hard to address. But with the help of a CRM (Customer Relationship Management) system, management can get valuable insights into the sales and marketing pipeline. A CRM system allows your sales and marketing team to understand their customers, improves revenue forecast, and provides useful analytics for fine-tuning your marketing campaigns.
Key to Closing Sales
Successful companies understand the importance of tracking sales activity – every lead, every opportunity, and every customer. But with a large customer base, it can be a daunting task to track every sales lead manually. Your sales team will be bogged down by reports and administrative tasks instead of focusing on closing sales.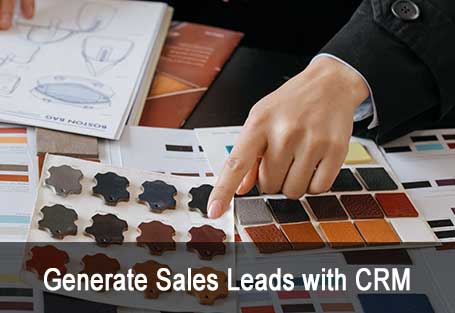 Sage CRM is a Customer Relationship Management solution that automates the process of lead generation, prospecting, following up, closing sales, generating referrals, managing sales funnel and managing customer relationships. As a result, your sales team will become more productive and effective in growing sales. This is why successful companies invest in Sage CRM. It is a proven solution that helps the salesman to systematically track the progress of each customer through his or her sales cycle. In this way, every sales lead and prospect that the salesman has will be followed up thoroughly.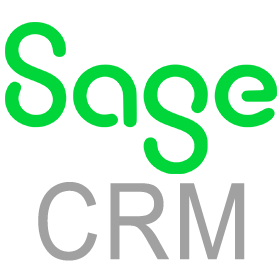 Customer Management Made Easy
Yes, Sage CRM is all about customer management made easy. Large multinational businesses invest heavily to automate their customer management, so that customer service is done with the least overheads without sacrificing service level. This is exactly what Sage CRM is able to do for companies. Once implemented, the system will start gathering critical customer information that can be shared among the organisation for effective customer service.
The valuable CRM tool is included in the Sage Accounting System (also known as Sage 300 ERP). Sage accounting is one of the leading accounting solution designed for small and medium-sized enterprises.
Accelerated Sales
Sage CRM provides sales teams with powerful tools and quick access to the information they need to manage and progress leads and opportunities. Your sales team will identify the most profitable and winnable deals, and be effective at closing sales. Additionally, with a more efficient sales process in place, management will be able to rapidly implement and evolve sales model, resulting in accelerated sales growth.
Targeted Marketing
The marketplace is getting more challenging with customers becoming more demanding and having tighter budgets. Therefore, sales organisations need to empower their sales people with accurate insight into their customer database so that the sales team can segment their customers and prospects effectively, target the right customers and prospects, and present the right message at the right time. Sage CRM helps companies to manage customer and prospect information and run effective marketing campaigns.
Social Media Integrated CRM
Do you know what customers are saying about your brand, product or service online? Successful companies do. They gather information from online conversations, share this information internally and act on it. Then, they develop better relationships with customers and turn leads into sales. With better social peer-to-peer connection comes better engagement with customers. Sage CRM is integrated with social media out-of-the-box, making it easy for your sales team to engage with customers on Facebook, Twitter, LinkedIn directly within the Sage CRM application.
Easy To Use
Sage CRM is intuitive and user friendly and enhances sales productivity. We believe that our salesmen should not be wasting time learning or using complicated software.
Great Sales Tool
Sage CRM reminds our sales team at every stage of the selling cycle, starting from the prospecting stage to the closing stage. It is an indispensable sales tool for both new recruits in sales as well as for the sales managers.
Analytics
With Sage CRM, we know why customers buy and don't buy, forecast when they would buy, whom have they interacted with in our company, as well as who are the influencers and decision makers. There is a wealth of information to be mined. The benefits are priceless!
Social Media
Sage CRM operates seamlessly with the major social media platforms, which gives the marketing department a great insight into the ROI of marketing campaigns, customers' response on social media, gathering information from customers to improve products.
---
Request for Demo
Experience the power of Sage CRM. See how Sage CRM can generate sales and improve customer service operations for your company.
Contact us for a demonstration.
Contact Us
---