PSG – Productivity Solutions Grant
The Productivity Solutions Grant (PSG) is a grant that supports companies to adopt pre-approved IT solutions to enhance their productivity and digital capabilities. IT Infinity's SAGE 300 Cloud Version 2020 ERP and Opensoft HRMS Solution are Pre-Approved IT Solutions under the PSG scheme.
Up to 98% grant
SMEs can claim 80% grant under PSG. As for the balance, 90% can be further funded under the Skills Future Enterprise Credit (SFEC) scheme. Altogether, the total funding for SAGE 300 ERP and Opensoft HRMS Solution is 98%.
Digital Resilience Bonus
Up to $10,000 Bonus Grant
The Digital Resilience Bonus (DRB) is available to help Food Services and Retail enterprises uplift digital capabilities, drive business growth and efficiency.* *To qualify for DRB, your enterprise must be: (i) incorporated on or before 26 May 2020 with a Food Service or Retail SSIC code and (ii) using the digital solutions between 1 June 2020 and 30 June 2021.
SAGE 300 ERP
* Claim up to 98%
SAGE 300 is an ERP solution which integrates all key business processes (such as accounting, operations, inventory, project and vendor management, sales, marketing, customer service) into a central platform that makes processes seamless and improves workflow and productivity.
As a powerful enterprise data warehouse, SAGE 300 also provide reporting and data analysis for company management to make informed decisions.
---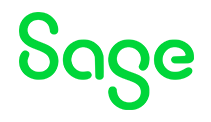 SAGE 300 ERP is a Pre-Approved IT Solution under the PSG scheme.
Opensoft HRMS
* Claim up to 98%
Looking for a total HR management solution package?
OpensoftHR is a complete package that includes the following software:
Payroll software
Leave Management application
Claim & Expenses Management
Employee Management
Employee Self Service
Performance Appraisal
Additional supporting modules
---

OpensoftHR Solution which is a Pre-Approved IT Solution under the PSG grant scheme.
PEPPOL E-Invoicing
* One time grant payment of $200 (per UEN) supported by IMDA
Unlike PDF invoices that first need to be emailed and then require manual data entry, an e-invoice can be sent directly from your accounting system into the recipient's accounting system.
This means no manual entries and it even works between two different accounting systems.
---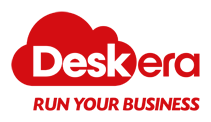 Ensure faster invoice processing and payment with Deskera's PEPPOL ready e-invoice solution.
Are you eligible?
Companies can apply for PSG if they meet the following criteria:
Registered and operating in Singapore
Purchase/lease/subscription of the IT solutions or equipment must be used in Singapore
Have a minimum of 30% local shareholding (for selected solutions only)
Each company has a grant cap of S$30,000 per financial year for adopting pre-approved IT solutions under the PSG scheme.
To qualify for SFEC, companies must meet the following criteria:
Have contributed at least S$750 Skills Development Levy over the period*
Have employed at least three Singapore Citizens (SCs) or Permanent Residents (PRs) every month over the same period*
Have not been qualified at any of the earlier periods*
*Qualifying Periods:
1 April 2019 – 31 March 2020
1 July 2019 – 30 June 2020
1 October 2019 – 30 September 2020
1 January 2020 – 31 December 2020