Opensoft eLeave
The online web-based leave management solution
for small & medium enterprises
Grants Available
OpensoftHR Package (comprising payroll, leave, claims-expenses management, performance appraisal, employee management, employee self service) is a pre-approved solution under the Productivity Solutions Grant (PSG).
Additionally, eligible employers for SkillsFuture Enterprise Credit (SFEC) will receive a one-off $10,000 credit to cover up to 90% of the out of pocket expenses on qualifying costs.

Paperless Leave System
With Opensoft eLeave, companies can go paperless with their leave application workflow, allowing all staff to self service for leave matters. Employees can check and apply leave without disturbing the HR department. Department heads will be able to approve, reject and check the leave status of their staff at real time.
As a result of implementing Opensoft eLeave, organisations can massively reduce administrative overheads, and become more efficient at processing leave and managing manpower.
Convenient and Secure
Opensoft eLeave is amazingly convenient for everyone in the organisation. Leave transactions can be performed from any desktop, laptop, tablet or smartphone with just an Internet connection. The access to the system is available 24 hours globally. All transactions are encrypted and handled securely through SSL technology which is the same technology that banks use for online banking services.
---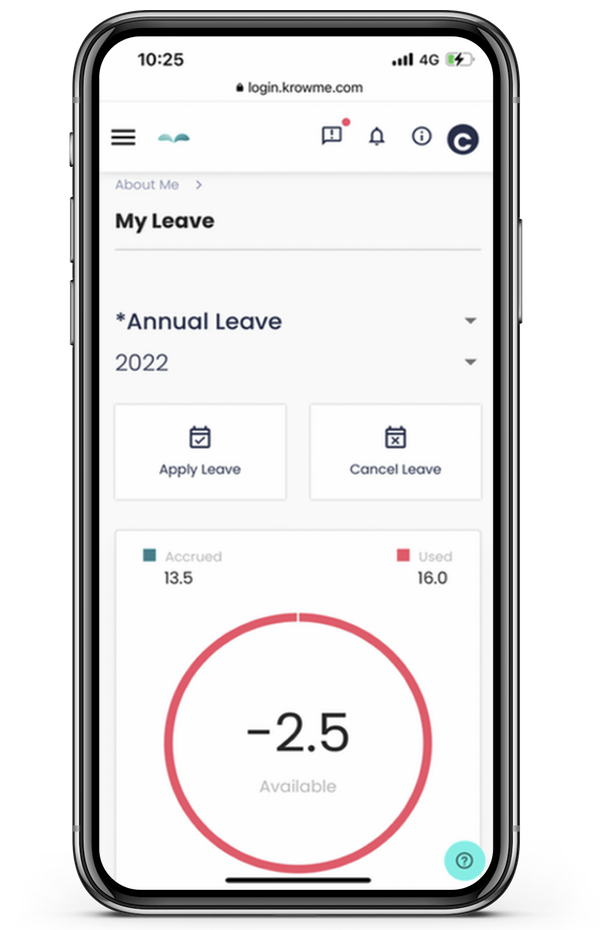 eLeave Benefits
Leave Application Made Simple
Let your employees submit their own leave requests directly in Opensoft eLeave. Employees get a clear calendar view of their existing leave requests, approval status, and the public holidays that fall within the year, along with a point in time balance of available leave. Leave application is made simple – enter start date, end date, and select leave type (annual, paid personal leave, unpaid personal leave etc). Basing on working week and public holidays, the eLeave system will calculate the required days/hours associated with the leave request.
Paperless Requests & Approvals
Opensoft eLeave lets your employees perform leave transactions directly from their own devices. It ensure that company leave rules are enforced. All employee leave requests are automatically routed to their manager for approval. Managers can approve/deny leave applications with just a click. With eLeave, there is no hard copy forms to print or process, nor any manual filing. Paperless eLeave helps your company to save administrative costs, improve productivity, and eliminate errors and frauds associated with traditional leave management process.
Fully Configurable Leave Types
Create your own leave types, leave schemes and allocation based on detailed entitlements based on your company's policy. You can colour code each leave type, configure the list of holidays, assign mandatory notice period when an employee apply leave longer than your defined number of days for each leave type. Options include whether employees can enter into negative leave and how much, and to enforce the requirement of medical certificates for personal or sick leave for a minimum number of consecutive days or a maximum individual days for a year. Configure your leave accrual and carry forwards based on the company's leave policies configurable expiration dates for the carry forwards.
Department Leave Calendar
Easily track your team members' leave information with the help of the Department Leave Calendar. Just take a look at the calendar and know who is at work or who is not, without leaving your desk. With "work from home" as a norm, it is even more difficult to schedule team members for a group meeting. An online leave management system makes it easy to setup meetings, appointments and events based on the availability of team members.
Apply On Behalf Functionality
In order to facilitate employees who cannot apply their own leave, the Administrator and Departmental Managers can apply or cancel leave on behalf of employees.
Email Notifications
Automation of email notifications to prompt the approving managers of incoming leave applications and applicants on the outcome of their pending leave applications will significantly help to reduce HR & approving managers' leave administering time. Team members can also be notified when an employee's leave is approved.
Track Leave Proof Documents
With an online leave management system, you can easily set rules such as making it compulsory for employees to attach supporting documents when they wish to apply certain special leave types. For example, an employee must attach a Medical Certificate when they apply for medical leave. This allows you to keep track of all documents online, eliminating the need for any hard copy submissions.
Detailed Leave History
With online leave management, your employees can view a detailed history of all leave they have taken in the past. They can also view how much leave balance they have left.
Multi-Tier Leave Approval Structure
Choose from a single-tier leave approval structure or up to a 3-tier leave approval structure. Opensoft eLEAVE will show all pending applications at every approval level. It fully automates the process flow by sending applications and approval via email.
Generate Comprehensive Reports
Get a complete history of the leave usage for individual employees. Both you and your employees will know how many vacation days have been taken, how many are left and how many can be carried forward.
Carry Forward Leave Calculation
At the end of the calendar year, if you want to allow employees to carry forward leave in full or partial, eLeave provides you the year-end processing option to calculate and transfer the leave balances according to your setup.
eLeave + eRoster (Powerful Duo!)
Opensoft eRoster is a web-based rostering solution especially designed to assist in the complex task of organising employee work schedules. It simplifies your work, allowing you to schedule smarter and faster with our effective and powerful yet easy-to-use scheduling software.
When your organisation uses Opensoft eLeave, the leave schedule of every staff can be seamlessly linked to the Opensoft eRoster module to simplify duty scheduling. Businesses that require employees to work shifts (such as F&B, construction, production, manufacturing…) will greatly benefit from the seamlessly, integrated solution.
eRoster Features
Create and manage employee work schedules in an online calendar;
Approved leave requests are integrated into employee roster;
Create conflict-free schedules, copy shifts with just a few simple clicks;
Share work schedules with your employees;
Offers instant view of the team's availability over time;
Avoid schedule conflicts with up-to-date staff availability information;
Colors to differentiate work schedules;
Comprehensive reporting suite to extract meaningful business information.