Time Attendance System
Track employee attendance and automatically process salaries from attendance data.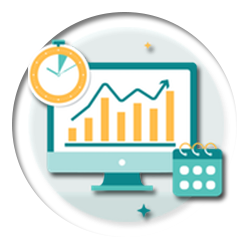 Do You Know…
Who are the employees always late for work? How much is their absence costing your company each month? Who worked overtime last week? What is the total staff cost for your project? How can you be sure that nobody is abusing your "punch card" or "card access" system?
Answers to the above questions are easily available at a click. Introducing the Opensoft Time-Attendance system and its intelligent software called Time Control. Together, both diligently tracks employees by fingerprint biodata, compute salary and overtime from their attendance records, and feeds the attendance data into your existing payroll system for processing.
Imagine how much faster would the salary processing be in your company with this Time Attendance system!
Be 100% Sure
With the Opensoft Time Control system, businesses will no longer be in the dark about employees' lateness. Neither will there be room for abuse of time and attendance. Opensoft Time Control is designed to work with biometric fingerprint authentication systems which accurately captures the time in / time out of every employee. Since fingerprint is virtually impossible to fake, employees' time attendance is accurately and timely tracked for management reporting and payroll computation.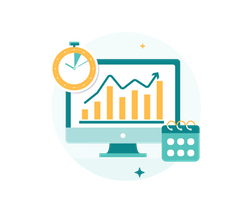 An Indispensable Tool
Opensoft Time Control is an indispensable tool for project managers who need to track staff performance, allocate manpower, and calculate overtime and allowances etc. Regardless of where your employees are, on site or off site, wherever they are deploy, their attendance can be tracked.
Opensoft Time Control works seamless with our Virdi Biometric Fingerprint Authentication System as well as Opensoft Payroll Software which helps to process employees' wages. With the entire package in place, the productivity of your Human Resources and Payroll departments will be greatly enhanced. Additionally, companies will save on operating costs related to human errors, fraud and excess-payment of staff overtime. There is a great return on investment on Opensoft Time Control time and attendance system.
What Customers Say
The VIRDI System and Time Control Module facilitates the computation of our employees' overtime allowance… reduces time taken to manually calculate overtime hours and human errors (are) avoided.
– Ms. Tan, Director
LIKOK PAPER TRADING PTE LTD
The system's greatest benefits for our company is accurate and timely employee management.
– Christine, Account Executive
EMTECH WELLNESS INTERNATIONAL PTE LTD
The system has help to increase productivity and I can fulfil the worker payroll within one day. Their (IT Infinity Pte Ltd) customer service is great. Friendly and patience to assist us in the Opensoft software.
– Ms. Koh, Account Manager
STEELTECH INDUSTRIES PTE LTD
Benefits of Opensoft Time Attendance
Salary Processing
To compute overtime hours work automatically
To calculate the hours worked for daily-rated employees
To compute lateness time
To report Early Off-Work time
To calculate day(s) absence from work
To automate transport, meal, incentive and shift allowance pay to process and post to Opensoft Payroll Software
Job Costing
Able to manage multiple fixed time work hours for different groups of employees; eg. In environments with shift work, night work and normal work hours
Able to maintain flexi-time work hours
Able to link work hours to jobs; eliminating the task to calculate time spent on jobs
Maintain employee rest days
Productivity
Eliminate human error in employee time office records
Full audit and accountability
Accurate processing and reconciliation of time clock data with ease
Significantly cuts down administrative time associated with tracking staff attendance
Seamless administration with Opensoft Payroll Software
Reports & Analytics
Daily Attendance Report
Daily Absentee Report
Daily Time IN/OUT Report
Daily Employee Clocking Audit Register
Monthly Time IN/OUT Report
Monthly Lateness Report
Monthly Overtime Report
Monthly Overtime Transaction Report
Monthly Individual Worker Report by Employee & Job
Monthly Job Report
Yearly Lateness Report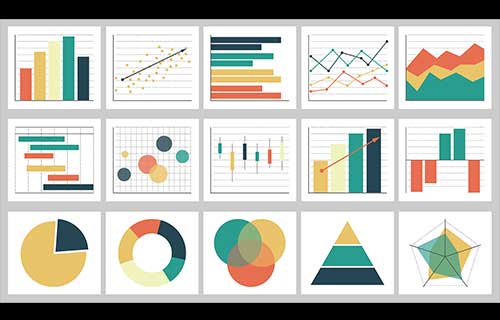 Opensoft Time Control Module v8.5 (Bundle with Virdi fingerprint devices)
Virdi AC 5000 is one of the most advanced, weatherproof, fingerprint biometric scanner available today. It is ideally suited for time attendance applications. As a system, the Virdi AC5000 fingerprint device together with Opensoft Time Control software is able to track and record employees attendance efficiently and accurately. The greatest advantage of using biometric time attendance versus traditional "punch card" is that employees cannot collaborate with each other to do their buddy punching (frequently known as proxy attendance).
VIRDI AC5000 Fingerprint, PIN & Smart Card Authentication System
Patented Fake Finger Detection
User Capacity : 20,000
Log Capacity : 61,000
Touch Keypad
2.8" Color TFT LCD
IP65 Weatherproof Certified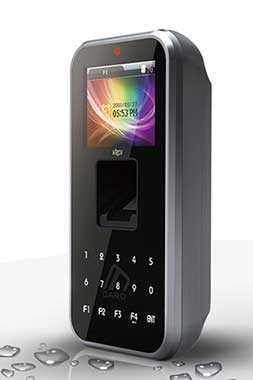 ---
See a Demo
Drop us a note and we can arrange a personal demonstration of the Opensoft Time Attendance system.